When you join Keller Williams Emerald Coast, you join a winning team of real estate professionals who are leading the industry to greater heights.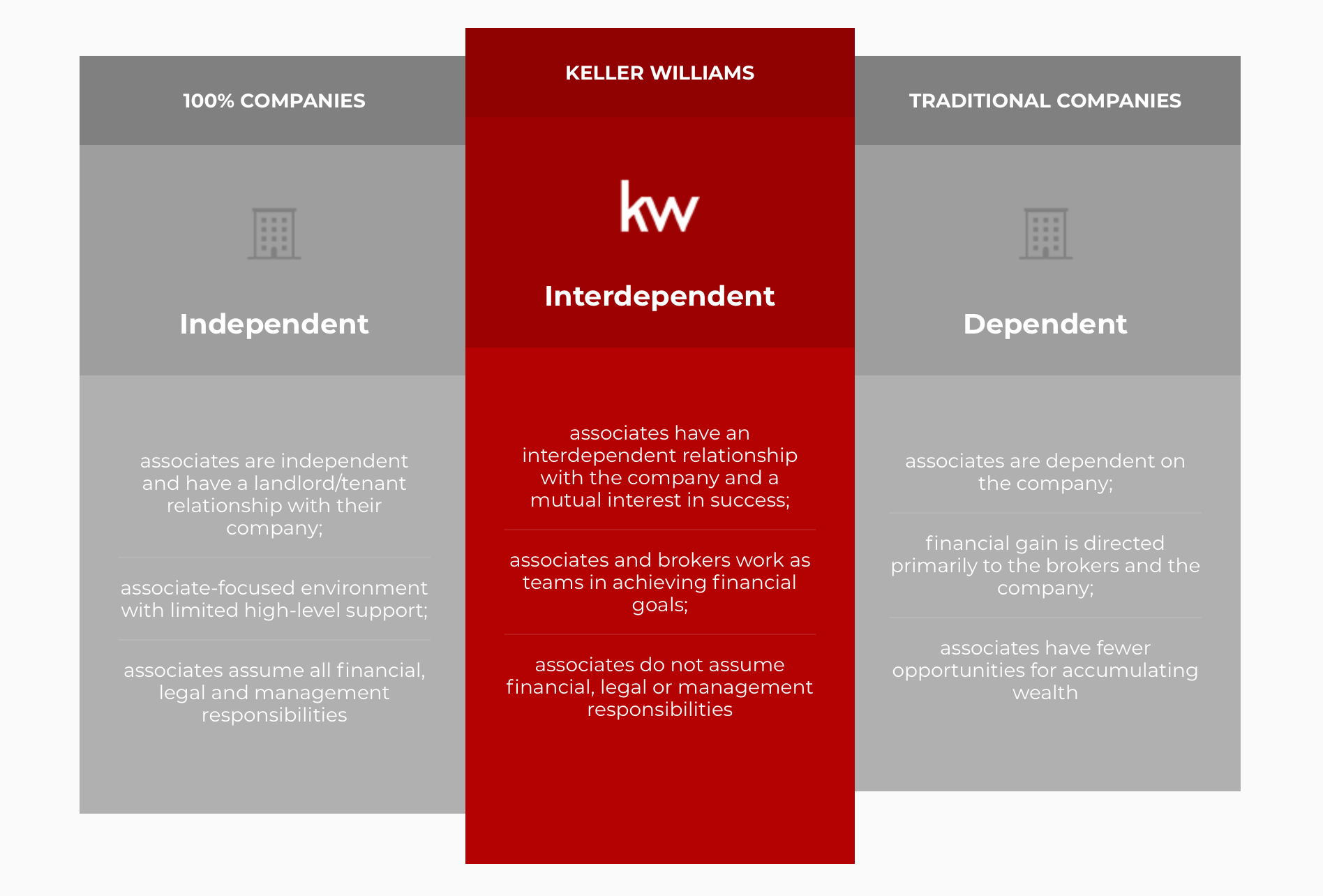 BUILT BY AGENTS, FOR AGENTS
__________________________________________

Keller Williams has always been more than just a real estate company. Our mission is clear: to build careers worth having, businesses worth owning and lives worth living. And that means an unapologetic focus on you, the agent, being the most important part of our business.
THE KW DIFFERENCE
_________________________________________________
As the largest real estate franchise in the world, our exponential growth is a result of our commitment to delivering value to our associates. We understand our associates are the key to our company's success, not the other way around.
As a result, more real estate professionals than ever are turning to Keller Williams Emerald Coast and are powering their businesses with the education, coaching, technology, culture, and wealth building opportunities that are redefining their potential and traking their careers toward new heights.
SHARE DECISIONS. SHARED SUCCESS.
__________________________________________________
The Keller Williams model is built around the premise that associates should be treated like stakeholders because together, everyone achieves more. Through our profit share program, we recognize and reward associates for helping to grow the company. By the end of 2020, Keller Williams Emerald Coast owners shared more than $785,000 in profits.
Keller Williams Emerald Coast also gives our associates a strong voice in guiding the business through our local Associate Leadership Council (ALC). Comprised of top agents and management, the ALC meets on a monthly basis to direct decisions on how our market center offices operate.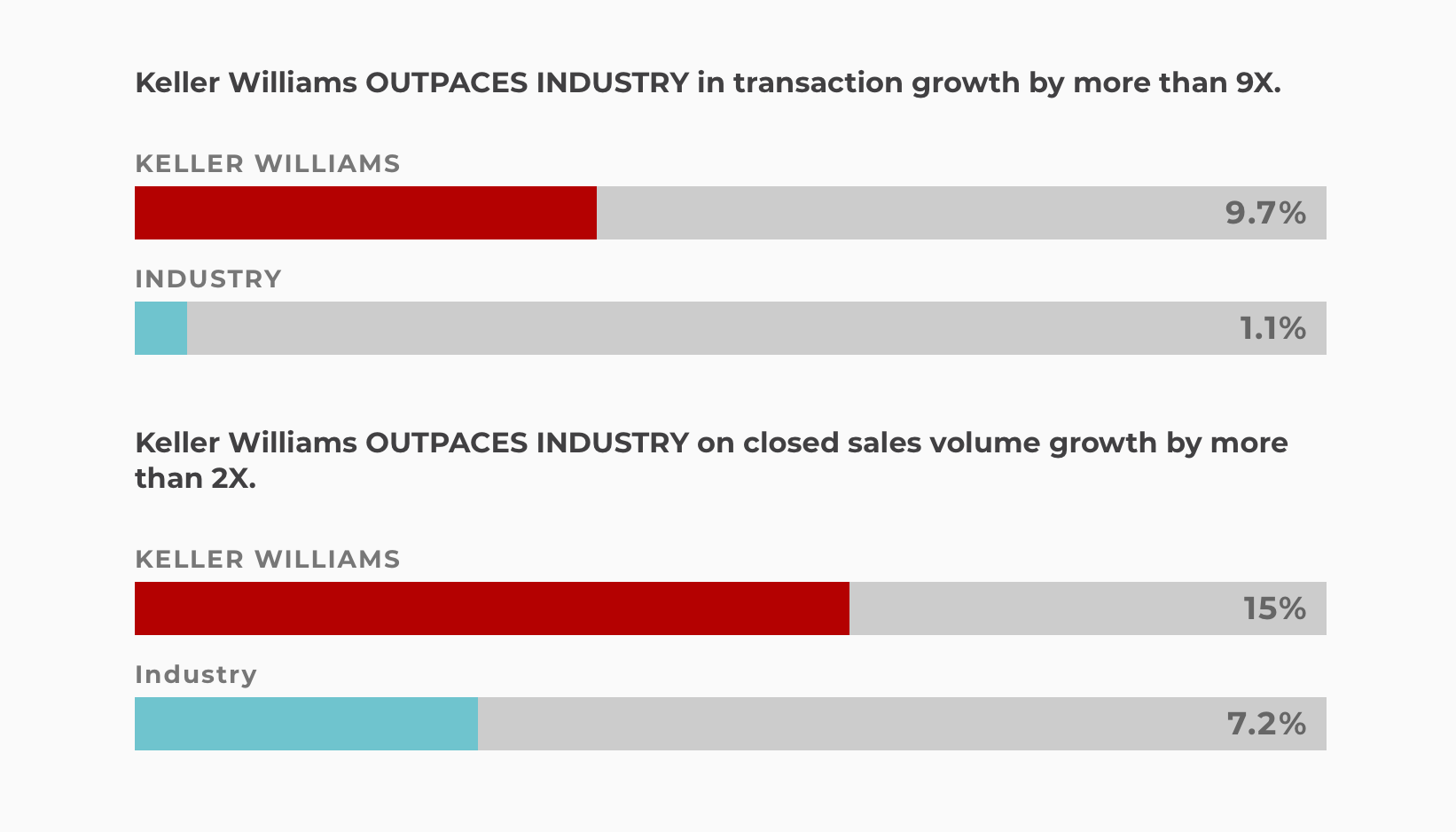 TECH-ENABLED AGENTS
__________________________________________________
We are powering our agent businesses with the education, coaching, technology, and marketing opportunities that are redefining the industry. We are often described as a training and coaching company cleverly disguised as a real estate franchise.
Your clients choose YOU, not your firm. That's why we stand behind our agents, not in front of them, providing you with the tools you need to power your busihness.
EXPERIENCE EMERALD COAST

__________________________________________________
Keller Williams Emerald Coast is a gathering place for the industry's best real estate agents. We are the largest franchise of KW in the southeast region, most likely due to the fact that the Emerald Coast is a beautiful place to live and work.

Our Destin market center features a state-of-the-art real estate training room, expansive office space, and friendly atmosphere that is recognizable the moment you enter. We also offer six other offices across the Emerald Coast including Navarre, Niceville, Fort Walton Beach, Crestview, Blue Mountain Beach, and Seacrest.
When you're here, you're family. We support the financial, physical and emotional well-being of our associates, and believe in giving back to the communities in which we live and work.
CAREER NIGHTS
__________________________________________________
This free event is an opportunity for real estate professionals, seasoned and future, to learn about why more agents in the world choose to be a part of the KW family over any other real estate group.
Career nights are held once a month and are free and open to the public. Space is limited; please contact us here or call our Destin Market Center at 850-654-2900 to inquire regarding the date for our next career night.
REAL ESTATE SCHOOL
__________________________________________________
In the state of Florida, the 63-hour real estate prelicensing course must be completed in the classroom or online, and Keller Williams Emerald Coast is proud to announce a brand-new partnership with The CE Shop.
Now, you'll have access to all the courses created by the industry leaders in real estate education. Through our partnership, you'll receive these amazing benefits from their award-winning courses.
From pre-licensing, exam prep, to continuing education, you can now do all of this with Keller Williams Realty.